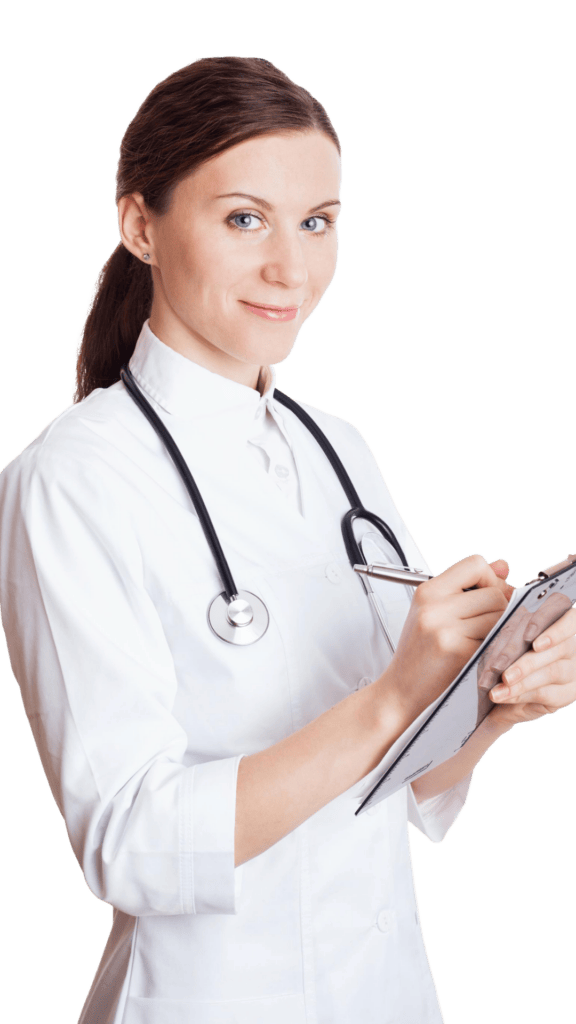 Helping Nurses Find Their Forever | Find Single Nurses at ForeveRx Dating App
Download the App for FREE on iOS and Android today.
Heartbeat Connections: Online Nurses Dating Website for Love

Nursing professionals, with their compassionate hearts and demanding schedules, often find it challenging to weave romance into their lives. However, the evolving landscape of online dating offers a promising avenue for nurses to connect with like-minded souls who appreciate both their dedication to healthcare and the depth of their empathy. This nurses dating website guide explores the unique world of nurse dating apps, where "heartbeat connections" flourish.
The Compassionate Touch of Nursing

Online dating for nurses is not just about swiping left or right; it's about finding someone who appreciates the heartbeat behind the scrubs. Some of the best online dating for nurses like Forever Nurse have emerged, providing nurses with a tailored environment where they can connect with individuals who understand the intricacies of their profession.
Nurses, known for their compassionate care, possess a unique set of qualities that extend beyond the hospital walls. Their ability to empathize, support, and connect on a deep emotional level makes them extraordinary partners. Online dating opportunities for nurses have recognized the significance of these qualities, leading to the creation of spaces to connect with nursing peers that cater specifically to the needs of these caring professionals.
Is Online Dating a Worth Choice?

Online dating site for nurses offers nurses the flexibility to navigate their romantic lives on their terms. With irregular shifts and demanding work hours, the ability to connect with potential partners at any time becomes a valuable asset.
The healthcare field comes with its unique challenges and triumphs. Online nurse dating network app for nurses ensure that matches are based not only on personal interests but also on shared professional experiences, fostering a deeper understanding.
How to Make Your Profile Interesting:
Show Your Passion: Share anecdotes from your nursing journey that reflect your dedication and passion for healthcare.
Highlight Hobbies: Showcase interests outside of work to provide a well-rounded view of your personality.
Use Humor: A touch of humor can break the ice and make your profile more approachable.
Professional Background: Briefly describe your nursing career, emphasizing what you find most fulfilling.
Personal Interests: Share hobbies and activities that offer insight into your personality and interests.
Future Aspirations: Give potential matches a glimpse into your goals and what you envision for your personal and professional future.
In the bustling world of healthcare, nurses can discover a haven for solace and companionship within the carefully curated confines of ForeveRx. This unique mobile dating for nursing professionals has been meticulously designed to cater to the demanding lives of healthcare professionals, providing a specialized platform where nurses can seamlessly connect with like-minded individuals in the same field. ForeveRx not only comprehends the demands and intricacies of healthcare careers but also tailors its thoughtful features to create an authentic and enriching dating experience.
A standout feature of ForeveRx dating app is its unwavering commitment to fostering genuine connections among healthcare experts. The app offers a dedicated space where nurses can not only discover potential partners but also engage with fellow healthcare professionals who are actively seeking a fulfilling dating experience. The profiles on ForeveRx are meticulously crafted to reflect the authenticity of each user, placing a strong emphasis on compatibility and shared interests.
Within this unique dating ecosystem, nurses are presented with the exceptional opportunity to explore profiles of healthcare professionals who inherently understand the challenges and rewards of their noble profession. Going beyond the conventional approach of generic matchmaking, ForeveRx ensures that connections are founded on a profound understanding of the healthcare field. The profiles provided are not only genuine but also detailed, enabling nurses to gauge compatibility and establish meaningful connections with individuals who share similar career aspirations and values.
Online Dating for Compassionate Nurses unveils a world where nurses can find love that resonates with the rhythm of their profession. Online dating platforms are designed for nurses to understand the unique challenges and strengths that come with this career, creating spaces where compassion and understanding form the foundation of meaningful connections. As the heartbeat behind the scrubs echoes in the digital realm, nurses can explore the possibilities of love, finding partners who appreciate the profound beauty of caring for others. Embrace the journey, let the heartbeats align, and discover the richness of romance uniquely crafted for compassionate souls in scrubs.
Carefully Curated Matchmaking for Healthcare Professionals
Finally, an app dedicated to healthcare professional wellness and romantic connection.